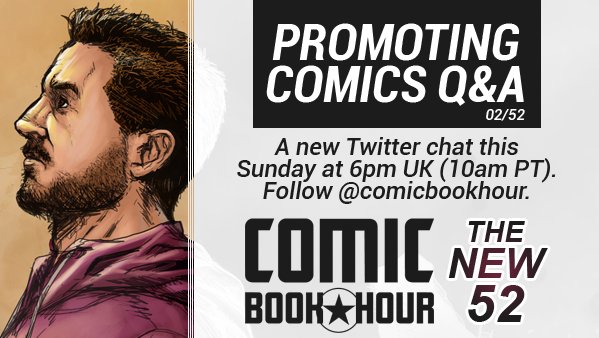 Welcome to episode 2 of the NEW 52 drive from #ComicBookHour. Just answer the questions below, and build your CBH rank up. You'll get exclusive perks the higher your message count is on the boards!
Q1:
What hashtags do you use to promote comics on Twitter, and how many should you use per tweet?
Q2:
Have you observed a time of day that is best for promoting comics on Twitter, and if so when is it?
Q3:
What are some bad practices when promoting comics on Twitter?
Q4:
What is your WORST Twitter blunder?
Q5:
What have you found most rewarding about using Twitter for promoting comics?
Get your CBH rank up by answering questions from previous weeks:
EPISODE #1 LINK