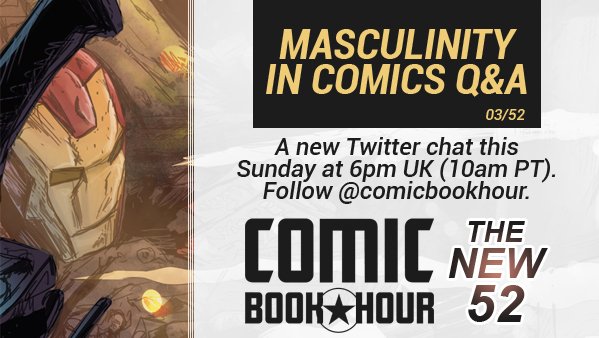 Here are the questions from EPISODE 3:
Q1:
What are your first thoughts when you hear masculinity in comics?
Q2:
What effect does exaggerated masculinity have in comics?
Q3:
Which male character currently stands out in comics to you, and why?
Q4:
What are some masculine female characters done well?
Q5:
What makes a positive masculine character in comics?
Get your CBH rank up by answering questions from previous weeks:
EPISODE #2 LINK
EPISODE #1 LINK