Here are the questions from week 4. Enjoy!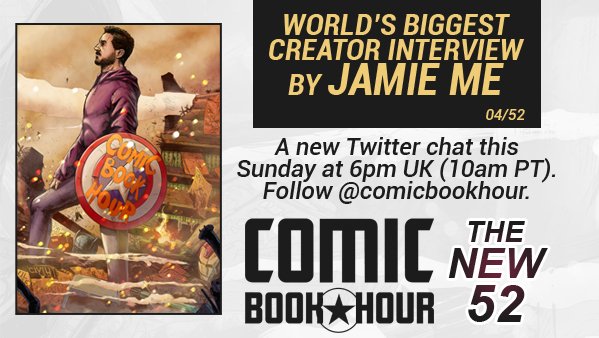 Q1:
I'd like to think every creator has a unique story of why they decided to start creating comics. What's yours?
Q2:
I've always felt that creators starting out should strongly consider getting experience by creating short comics. What advice would you give to people potentially starting out in comics?
Q3:
You've started making comics. What was the first hurdle you faced, and how did you get passed it?
Q4:
Social media presence is a huge part of the comic creator "game". How have you found promoting yourself online?
Q5:
Regardless of creating comics I'm a huge fan. I read all types, daily. In a single tweet tell me why yours should be my next one?
Get your CBH rank up by answering questions from previous weeks:
EPISODE #3 LINK
EPISODE #2 LINK
EPISODE #1 LINK