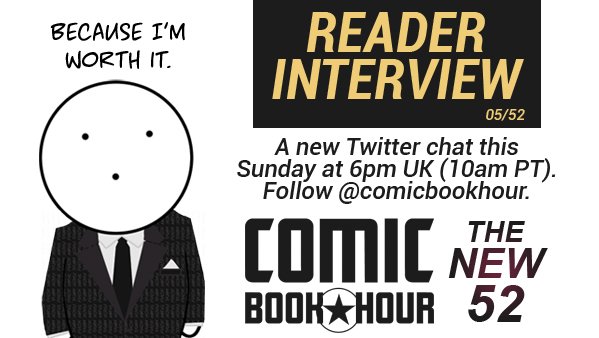 Q1:
I used to read Sonic comics as a kid, trace him onto my books in school, and it's funny now my 4 year old nephew loves the blue guy too! What are your earliest comic reading memories?
Q2:
I got crazy addicted to a manga called All Rounder Meguru. It's about Mixed Martial Arts with a deep story. Which comics have you found that you felt were just perfect for you as a person, and why?
Q3:
This makes me sad, but a friend recently told me that the comics scene on Twitter seems quite hostile. What do you think, and what can we do, regardless, to make comics Twitter more welcoming?
Q4:
Let's roll on with a fun one. I like a good laugh, and even do a comedy webcomic myself, so... What are some comics you would recommend that are a good laugh?
Q5:
We are creating a Patreon page in the future to pay for our hosting costs, & to expand. What are some tips, as readers or creators, to us and others that are thinking about starting on the site?
Get your CBH rank up by answering questions from previous weeks:
EPISODE #4 LINK
EPISODE #3 LINK
EPISODE #2 LINK
EPISODE #1 LINK