Here are the questions for week 6 of #ComicBookHour's NEW 52!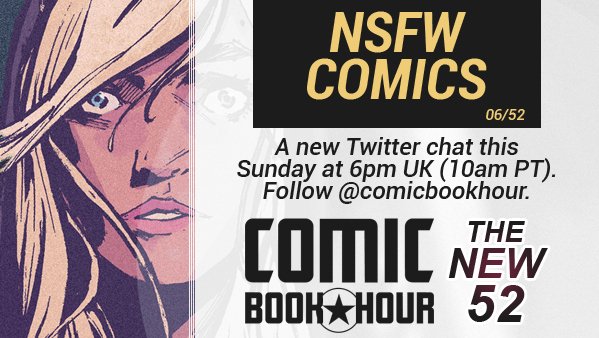 Q1:
Do you read NSFW comics, and if so what appeals to you about them?
Q2:
What are some of the difficulties creators face when they include NSFW content in their comics?
Q3:
What are your own thoughts on censorship in comics?
Q4:
What are some of the positives and negatives of including nudity in comics?
Q5:
What are some of your favourite NSFW comic books, and what makes them good?
Get your CBH rank up by answering questions from previous weeks:
EPISODE #5 LINK
EPISODE #4 LINK
EPISODE #3 LINK
EPISODE #2 LINK
EPISODE #1 LINK